GCP Training Programmes
One of the NCCR's Term of References is to organise accredited Good Clinical Practice (GCP) training programmes to facilitate the local investigators to conduct clinical trials in accordance to international standards and to aid the mutual acceptance of clinical data by the regulatory authorities.
Since the introduction of a standardised GCP syllabus and exit examination in 2011, more than 14,000 healthcare personnel have received their GCP certificates.
The statistics below highlight the number of GCP courses conducted from 2011 onwards as well as GCP certified participants.
(A) Number of GCP Courses
(B) Number of GCP Certified Participants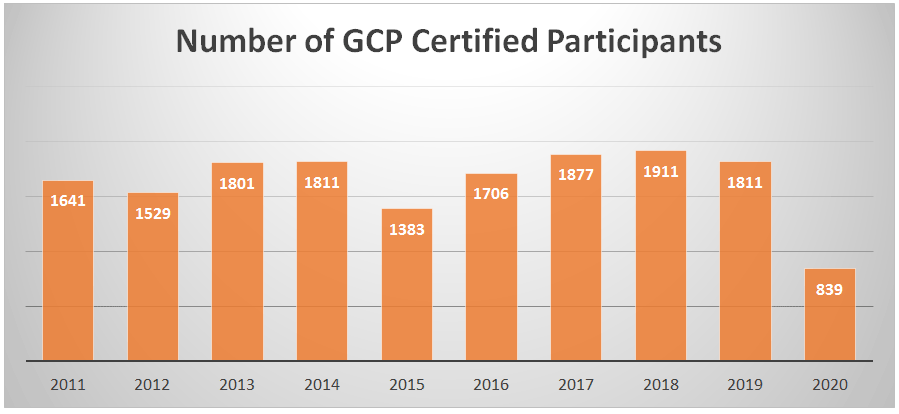 Print Friendly [ Total Hits: 745260 | Page Hits: 3191 ]